About Me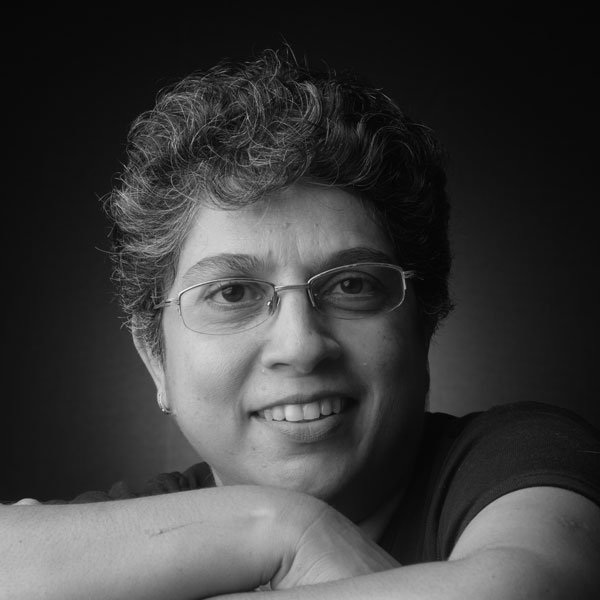 I am Clarice Vaz, a nurse by profession but now a self trained contemporary abstract Artist by calling. I reside in Saligao, North Goa, India. I chose to give up my profession... practicing only part time in my village to give full attention to my two young sons. As they grew up and left Goa pursuing further studies in the year 2009, I took up Art, my childhood hobby, to ease the "empty nest syndrome". It was only in 2011, after the sudden demise of my elder son Craig Vaz to an undiagnosed heart ailment, that I started creating Art seriously on a full time basis using his name as my Artist pen name in his memory.
In less than two years I've had two SOLO exhibitions and have also participated in group exhibitions in some well established Galleries in Goa. My work has also featured in private collections of several individuals in Goa and abroad getting sold from my studio in Saligao, mainly to NRI clients.
My works border on intuition, imagination and self expression. I believe that the Universe is the outcome of intelligent placing and that all things are connected in a cosmic web. The interaction between the parts of a whole are more important than the parts themselves. And that is the reason why I like to do formless Fluid or spin painting! There is no subject..no object to move. It's like a dance without dancers. I am DRAWN to this one subject of ONENESS.
I love to experiment with colours, textures, gels and mediums, getting my hands dirty! I paint with nontraditional tools…I never follow any Art Rules for I believe that Art can emerge from almost anything. Beyond rules there is no authority. You always get to be original. Ambiguity is important as each Art work can have a different meaning. Each piece of fluid or spin painting has movement texture emotion and light.
When I start to paint .. I am STILL. I visualize colours dancing on canvas and I am filled with a creative energy to create and then just wait for the painting to emerge from the chaotic fluid flow..It's like waiting for that one beautiful motion blend of colours that is synchronized with my head and heart. In the end it feels like I've given birth to an Artwork.
I also like to transfer Goa's serene vibrant and inspiring landscapes into an abstract mosaic of colours and textures.
Landscapes can be very poetic and I prefer to capture these using my own unique style of SYRINGE PAINTING. It gives the Artwork an interesting effect. It's a blend of impressionism and expressionism which has become very popular amongst my NRI clients. I have found a way to live my true life's journey in a REAL way every single day. I have embarked on my present activity as a means of diversion for my personal sorrow and I believe that Art and in fact Colours can be very therapeutic.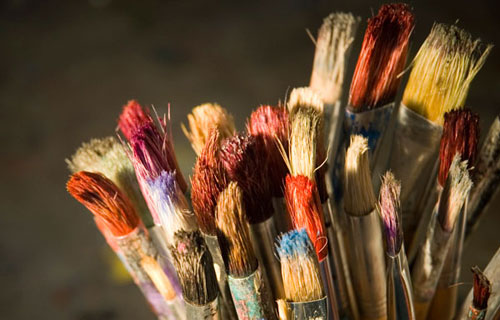 1st Exhibition: "Chitrasangam" Group Exhibition
February 2014 - Marquinez Palace, INOX Courtyard, Panjim, Goa
2nd Exhibition: (SOLO) "Embracing the beat of my Art"
September 2014 - Kala Academy, Panjim, Goa
3rd Exhibition: (SOLO) "Awakening to the Cosmos Within"
August 2015 - Gallery Gitanjali, Panjim, Goa
4th Exhibition: (Group Exhibition) "Different Strokes"
2015 - In aid of Don Bosco Charities at Sanskruti Bhavan, Panjim, Goa.
5th Exhibition: (Group Exhibition) "Different Strokes"
November 2016 - In aid of Don Bosco Charities at Central Library, Patto, Panjim, Goa.