About Me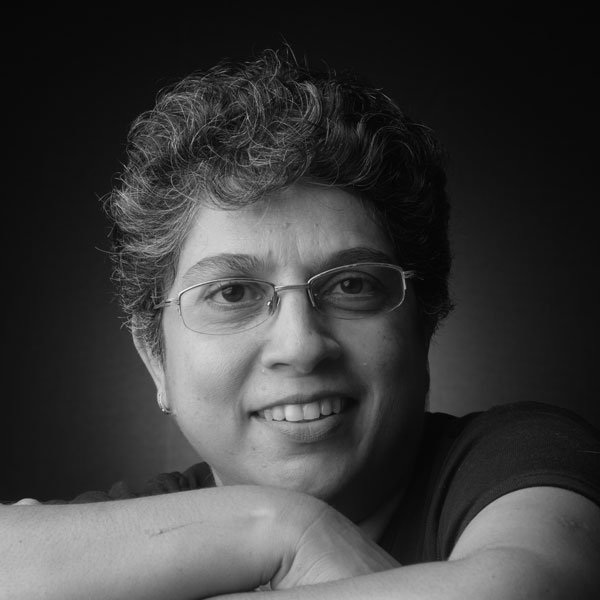 I am Clarice Vaz, a nurse by profession, now a self trained Contemporary Abstract Artist by calling. I reside in Saligao, North Goa, India. I was creatively inclined as a child but was forced to take up a career in academics. I excelled in studies and could have chosen any career I wanted, but I was inspired by the life of Mother Teresa and wanted to serve people like her. So I trained to be a nurse at the prestigious St. Martha's College of Nursing in Bangalore. Life took its natural course of work, marriage and motherhood.
On becoming a mother, I stopped practicing professionally, preferring to volunteer as a nurse in my village, to give full attention to my two young sons. Only when they grew up and left Goa to pursue further studies, did I go back to my childhood hobby, to ease the "empty nest syndrome", after all, being a Goan, creativity runs in my blood!
My growth curve as an artist has been very steep. From the moment I picked up the paintbrush again in 2009, in a short span of 4 years, I was ready to exhibit my work. I took my first tentative step with a group show followed by SOLO exhibitions in some well established Galleries in Goa. My work has found a place in private collections of several individuals in Goa and abroad getting sold from my studio in Saligao, mainly to NRI clients. I have not looked back since. My art is impatient, it wants to break free. I cannot fetter it anymore, so I just sit back and watch it unfold. My works border on intuition, imagination and self expression. In many of my paintings there is no subject.. no object to move. It's like a dance without dancers. I am DRAWN to this one subject of ONENESS.
I love to experiment with colours, textures, gels and mediums, getting my hands dirty! I paint with nontraditional tools… I never follow any Art Rules for I believe that Art can emerge from almost anything. I always get to be original. I enjoy doing an Artwork to capture movement, emotion and light. Some of my works are heavily textured too.
When I start to paint especially when I use the Fluid painting technique .. I am STILL. I visualize colours dancing on canvas and I am filled with a creative energy to create and then just wait for the painting to emerge from the chaotic fluid flow..It's like waiting for that one beautiful motion blend of colours that is synchronized with my head and heart. In the end it feels like I've given birth to an Artwork.
I also like to transfer Goa's serene vibrant and inspiring landscapes into an abstract mosaic of colours and textures capturing these using my own unique style of SYRINGE PAINTING. It gives the Artwork an interesting effect. It's a blend of impressionism and expressionism which has become very popular amongst my clients.
Over these past years, my growth as an artist has coincided with my growth as a person. There is a transformation taking place inside of me and it reflects in my art. I have been educating myself through my readings on varied subjects such as Religion, Philosophy, History, Metaphysics and even Quantum Physics. The churning of ideas - their intersection with my thinking and way of life breaks forth in my art. My art is my meditation on life. My tool for seeking answers to the eternal question that haunts us all- Who am I?
I am an instrument that GIVES. And I always receive in abundance. The need to share this abundance again satisfies me immensely. I have discovered that we are all ONE.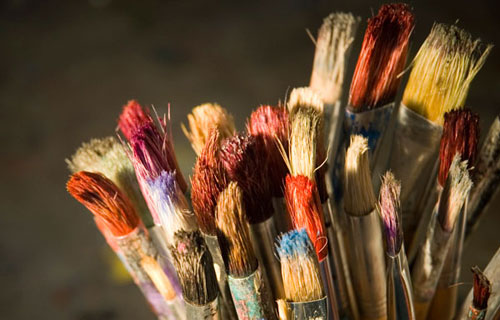 1st Exhibition: "Chitrasangam" Group Exhibition
February 2014 - Marquinez Palace, INOX Courtyard, Panjim, Goa
2nd Exhibition: (SOLO) "Embracing the beat of my Art"
September 2014 - Kala Academy, Panjim, Goa
3rd Exhibition: (SOLO) "Awakening to the Cosmos Within"
August 2015 - Gallery Gitanjali, Panjim, Goa
4th Exhibition: (Group Exhibition) "Different Strokes"
2015 - In aid of Don Bosco Charities at Sanskruti Bhavan, Panjim, Goa.
5th Exhibition: (Group Exhibition) "Different Strokes"
November 2016 - In aid of Don Bosco Charities at Central Library, Patto, Panjim, Goa.
6th Exhibition: (Group Exhibition) "Art Exhibition"
December 2017 - Galleria de Goa , Parra. Goa.
7th Exhibition: (SOLO) "SADHANA"
Dec 2017 / Jan 2018 - At the Church of Santa Monica, In Association of Museum of Christian Art, Old Goa.
8th Exhibition: "THE GIVER"
March 16-18th, 2018 - At Kala Academy, Panjim, Goa.
9th Exhibition: "UNRAVELLING STORIES"
14th July, 2019 Carpe Diem Gallery, Majorda, Goa.
Book Release: A SONG FOR SALIGAO
6th December, 2019 Goa Arts and Literature Festival (GALF), Goa International, Dona Paula.
11th Exhibition: (SOLO) "BEYOND THE HORIZON"
23rd - 26th January 2020 at the Xavier Center for Historical Research in collaboration with Goa Heritage Action Group (GHAG).
Second Book Release: A SONG FOR SALIGAO
Release at the History Hour. Venue: Xavier Center for Historical Research (XCHR), Porvorim Goa.
12th Exhibition: (SOLO) "GOAN LANDSCAPES"
14th - 22nd August 2021 at Quardo Art Gallery, S-25 Sapna Gardens, CHOGM Road Alto Porvorim, Bardez, Goa.